Why You Should Be Competing This Summer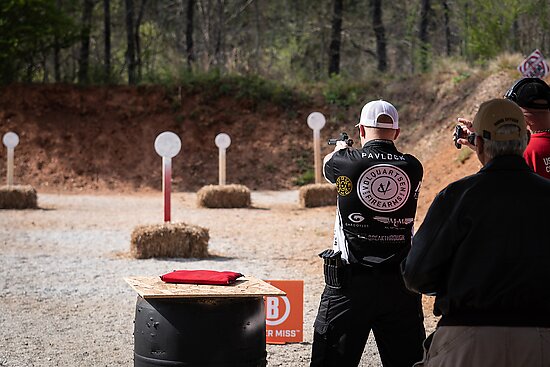 "I need a little more practice."
"I need to wait until I am in a position to buy that new pistol."
If you are waiting for the perfect time to try something new you'll be waiting for a long time. We tell ourselves excuses of why now isn't the right time but far too often it's nothing more than an excuse. It's the fear of being uncomfortable or possibly the fear of failing. The only way you can fail is by not trying at all.
We all have to start somewhere. I remember champion shooter Cole Busch's first match a few years ago where he placed outside the top 75. Did he quit? Not a chance. He went back to the range and put in countless hours of practice and came back that following year to the same match and took 1st place.
With the shooting sports season well underway, I often get questions from shooters regarding the right time to start competing. The most common questions revolve around their skill level, the logistics around traveling to sanctioned matches, and of course their gear.
Yes, there are lot of large sanctioned matches happening across the country. This includes the USPSA World Speed Shooting Championship happening over the next few days in Talladega. Team Volquartsen shooters Kolby Pavlock, KC Eusebio, Cole Busch, Nate Gibson, and Chase Orr will all be competing in that match.
Are you good enough to compete in a sanctioned match? I've seen shooters of all skill levels competing. I'm thankful that the shooting sports community is full of incredible individuals willing to share encouragement, advice, and tips to their fellow competitors. It really comes down to having the confidence and drive to compete.
What do you do if there isn't a local match in your area or maybe your schedule doesn't allow for extensive travel? The easiest answer is to shoot a non-sanctioned match. Many local gun clubs and ranges offer matches or you can set up a simple match for you and friends to shoot in a single afternoon. This is a great way to build confidence, camaraderie, and spend some time having fun on the range with your friends. You don't need sponsors or awards to have a great competition.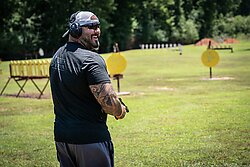 What if your gear isn't "match grade"? Initially, the most important thing is make sure you're comfortable with whatever it is you're shooting. Upgrades can always happen as your budget allows. Competing in shooting sports is truly accessible to anyone with a willingness to participate. We recently had a customer contact us after spending an afternoon shooting in a friendly competition that decided he needed a Scorpion pistol. He had the chance to shoot one that afternoon and had so much fun decided next time he would have his own!
So whether it's your first official sanctioned match or an afternoon with your buddies, I encourage you to give competition shooting a try this summer. Don't be afraid to ask questions. Most top-level shooters welcome the chance to help new shooters get into the shooting sports. It really does become one big family at the range!
Need helping finding a match near you? Our Team Volquartsen page has links to a couple of great resources.
Committed to building it better,

Scott Volquartsen