Hammer & Sear for the Ruger MK IV 22/45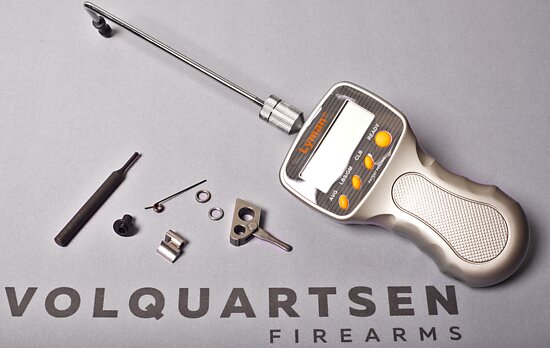 Do you own a Ruger MK IV 22/45? If so, is the trigger pull as crisp, clean and as light as you would like it? If not, we can help.
In addition to our Accurizing Kit and our Pistol Competition Kit for the Ruger MK IV, we are excited to offer our Hammer and Sear Kit for the Ruger MK IV 22/45.
This new Hammer and Sear Kit retails for $75.00 and provides the same crisp, clean, 2.25 lb trigger pull as our complete kits. Unlike our complete kits though it does not provide adjustments for overtravel and pretravel. This can easily be taken care of with the installation of an aftermarket trigger. Our new kit is compatible with the factory trigger as well as most aftermarket triggers to satisfy any shooter's preference.
Don't wait, upgrade your Ruger MK IV 22/45 with the Hammer and Sear Kit today.
Note: This kit only fits the Ruger MK IV 22/45 models.
Committed to Building it Better,

Scott Volquartsen