TG9 Trigger Assembly for Ruger PC Carbine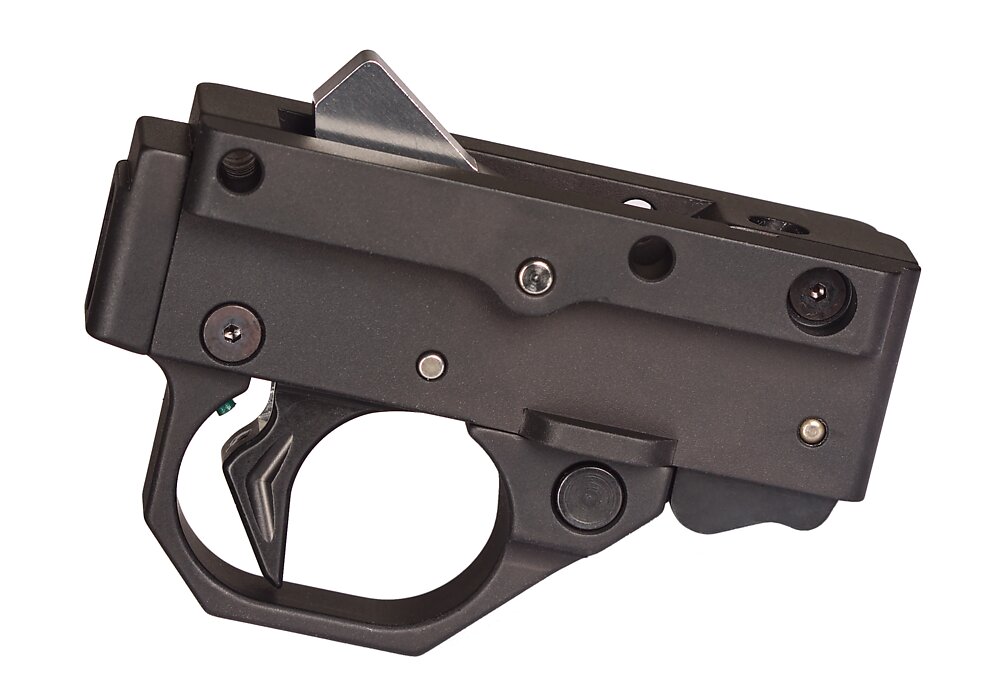 The TG9 is the drop-in replacement trigger guard that sets the standard for the Ruger PC Carbine.
CNC-machined from aluminum billet
Precision WEDM-cut internal parts provide a crisp, clean 2.5 lb trigger pull
Pretravel and overtravel adjustments that can be set to your preference
The trigger is reset internally to eliminate any dragging or inconsistencies caused by a conventional trigger plunger.
Compatible with all PC Carbines: 9mm, .40 S&W, Charger, and carbine.
$273
Add to Cart (Backorder)
Please note: this product is not currently in stock. We will ship as soon as possible.
Specs
Type II Anodized 6061 Aluminum
2.5 lb trigger pull
Adjustable for pretravel and overtravel but not pull weight
Pretravel (front) requires a 1/16" hex
Overtravel (rear) requires a 5/64" hex
Approximate weight: 6oz
Product Number: VCTG9‑B
UPC: 810162017699
Made in the USA
Related Items