Scorpion, Battle Worn, 6" Upper with 1911 Style Target Frame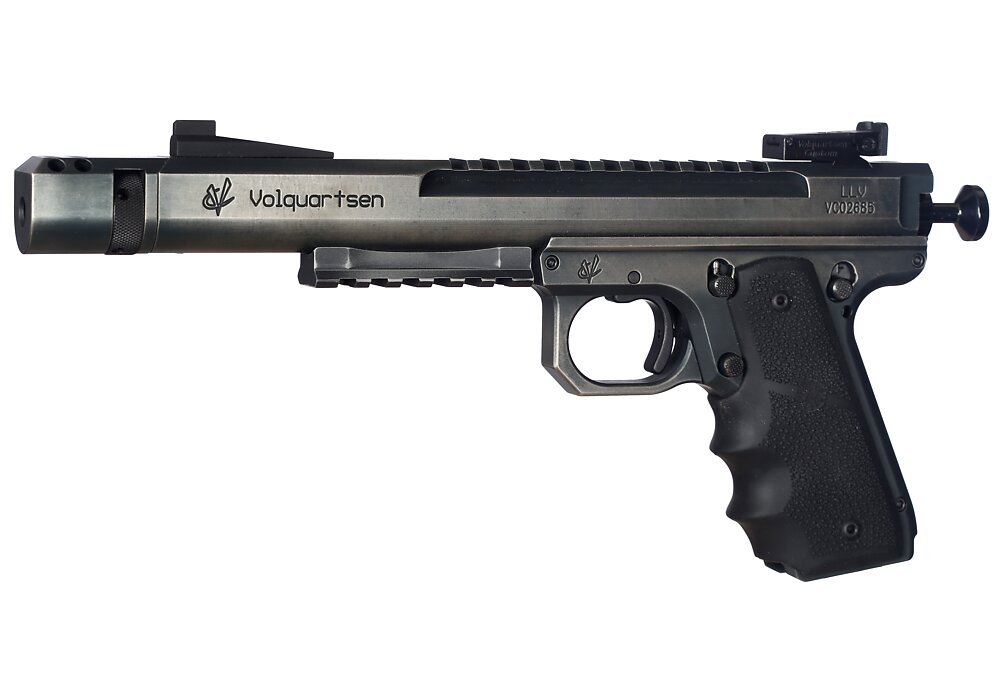 The Scorpion is the ultimate lightweight target pistol! Our LLV has been combined with our lightweight VC Target Frame to create a very lightweight and extremely accurate 22 LR. We also include our Competition Bolt as a standard item.
Some Scorpion pistols weigh under 2 lbs!
$1,505.00
Add To Cart
Configuration
Battle Worn
Upper

Target Sights
Compensator
6 inches
Black Accessory Rail
Black Alloy

Frame

Black Alloy
Hogue Grips
1911 Style
Specs
Product Number: VC45SN‑6‑BW
Related Items