V-Cut, Single-port Comp for LLV and Scorpion, Black Stainless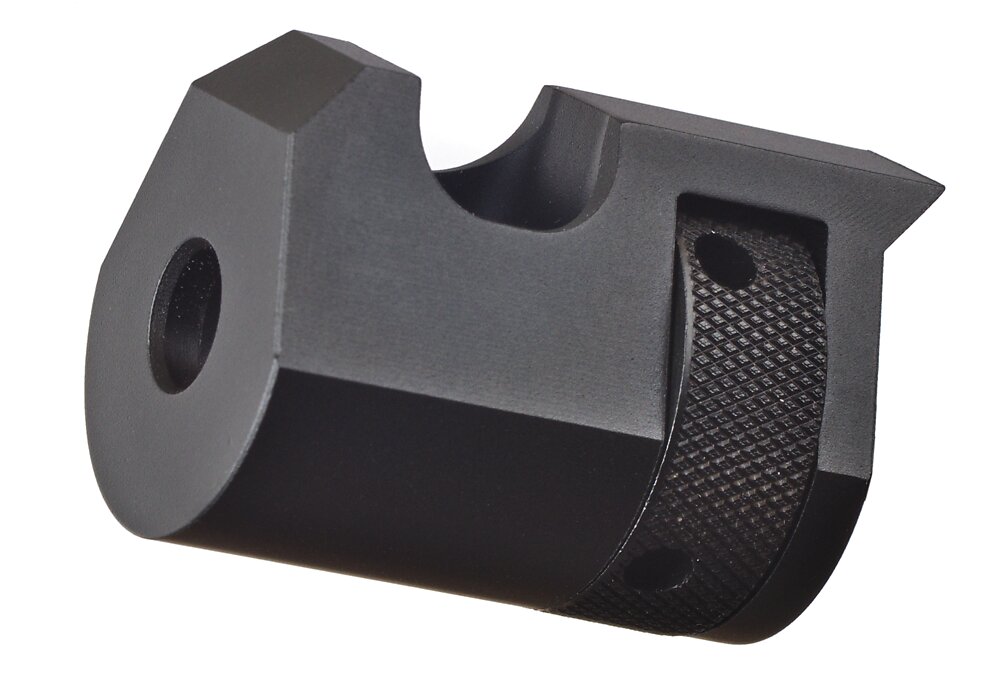 This compensator is specifically designed for the Volquartsen LLV upper. This will also fit the Volquartsen Scorpion pistol. It is CNC-machined from a solid billet and then finished for durability.
This compensator matches the same profile of the LLV and uses a knurled nut to secure to the muzzle threads. Pin wrench for installation is included.
$130
Add to Cart
Configuration
Black Nitride Stainless
V-Cut Profile
Single-Port
Specs
Approximately 4oz
Product Number: VC3CL‑VP‑SP‑BN
UPC: 810162017811
Made in the USA
Related Items
Browse other Parts for Volquartsen Firearms