V-Cut, Single-port Comp for LLV and Scorpion, Black Stainless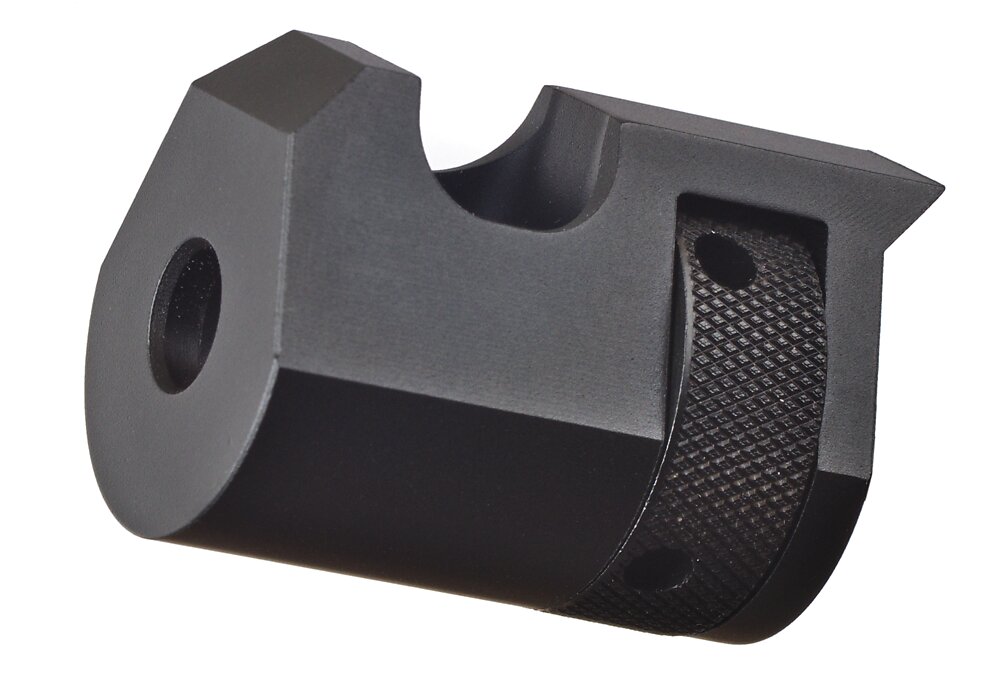 This compensator is specifically designed for the Volquartsen LLV upper. This will also fit the Volquartsen Scorpion pistol. It is CNC-machined from a solid billet and then finished for durability.
This compensator matches the same profile of the LLV and uses a knurled nut to secure to the muzzle threads. Pin wrench for installation is included.
$130.00
Add To Cart
Clearance Items Available!
We have a limited stock of this item available on clearance.
This clearance item shows signs of use and will have blemishes.
These comps have comsmetic blemishes, but are perfectly functional. They will have light dings, burrs, or imperfections in the anodized finished
This clearance comps will show some machining marks in the surface finish.
$78.00
Buy clearance item now!
Configuration
Black Nitride
V-Cut Profile
Single-Port
Specs
Approximately 4oz
Product Number: VC3CL‑VP‑SP‑BN
UPC:
Made in the USA
Related Items