Remington 870/1100 Extractor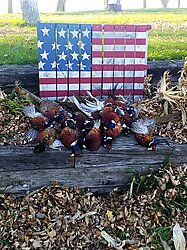 Growing up in rural Iowa, fall meant one thing: pheasant season was right around the corner. We were hopeful that the corn would be out and the weather would cooperate so we were ready for opening day.
Unfortunately for me, we usually missed opening day as Dad would stick around the shop. He knew hunters from all over would stop in and inevitably need a last minute repair to their favorite shotgun. There was never really a time that he specialized or even worked on shotguns but this was done more as a favor. It seemed many hunters would wait until the week before or even opening day itself before making sure their equipment was good to go.
Many years later we still do very little in terms of parts for shotguns, but we do offer a valuable part for some of the most popular shotguns around - the Remington Model 870 and 1100.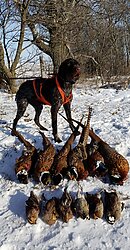 Our Exact Edge Extractor for the Remington 870/1100 has been redesigned to accommodate slight variances in factory tolerances.
We have been asked many times if this extractor will fit the left handed models and unfortunately it does not without modifications.
You only get one opening day each year so don't let equipment failure ruin yours. Get your extractor ordered today!
Committed to Building it Better,