2019 Rimfire Challenge World Championships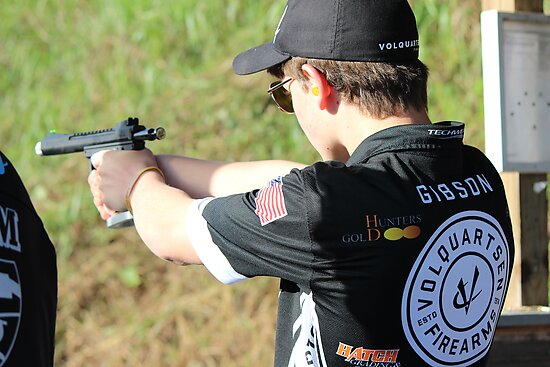 Shooters from 33 states made their way to Old Fort Gun Club in Fort Smith, Arkansas, this past weekend for the Rimfire Challenge World Championship. The 2-day match boasted 16 stages and 243 entries.
Many competitors arrived Friday and endured brisk temperatures, gusty winds, and a very saturated range due to some significant rainfall the previous evening. They spent some time assessing the stages, function testing their firearms, and most importantly catching up with old friends and enjoying that unique camaraderie that's found within the shooting sports community.
Saturday morning, as the sun hovered just over the horizon and made its way through the fog, the first day of competition began. With warmer temps and a slight breeze, it turned out to be ideal weather for shooting. Competitors would shoot 10 of the 16 stages that day, with the remaining 6 to be completed on Sunday.
This may have been one of the deepest fields I can remember - including multi-time world champion KC Eusebio and the 4-time defending world champion, Kolby Pavlock. What makes the rimfire championship so great, though, is in addition to some of the best shooters in the world you had those making their very first match appearance. The competition may be fierce, but it wasn't at all uncommon to hear shooters exchanging advice and offering tips to each other.
The common denominator being regardless of where they finished it seemed everybody was having fun!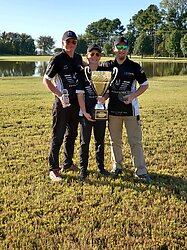 Cole Busch, Nate Gibson, Kolby PavlockWhen the times were tallied, Team Volquartsen shooter Nate Gibson was at the top of the podium overall with a total time of 191.92 in the open division. Teammates Cole Busch and Kobly Pavlock were not far behind with times of 196.72 and 201.18 respectively.
It's an absolute honor for us as a company to work with the best rimfire shooters in the world. It drives us to make sure we are doing everything we can to provide them with firearms that are worthy of their talents.
The competition combined with the family-like atmosphere make the Rimfire Challenge an event for all shooters. Plans are already being made to make the 2020 season bigger and better.
Last but certainly not least, I would be doing a great disservice by not thanking the staff, ROs, and the rest of the volunteers that helped put this event on. It goes without saying that events like this never take place without the efforts of so many.
Committed to Building it Better,