Limited Release! Gold Bolt for the Ruger® 10/22®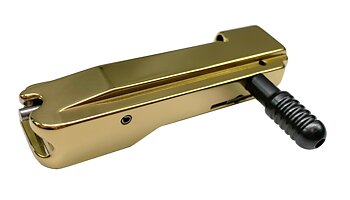 Are you looking to improve the performance of your Ruger® 10/22®? And add a little flare? The Competition Bolt for the Ruger® 10/22® in a limited release gold finish is what you've been looking for!
This Titanium Nitride (TiN) PVD Coating offers the same benefits of the black DLC coating used on both our Competition Bolts for the Ruger 10/22.
Both of these finished offer advantages such as:
Increased Hardness
Increased Lubricity
Low Coefficient of Friction
Wear Resistant
What does all that mean for you? Improved function, less maintenance and more fun on the range!
One of the common issues we see with rimfire performance is the need to lubricate the action however this will actually compound the problem. Excess lubrication attracts more residue and before long you're experiencing light hits and failures to fire. So what do most people do, add more lubrication - you can probably guess how that ends up.
We have found that by using finishes such as either a DLC or PVD coating it minimizes the lubrication needed (2-3 drops is all we use). This combined with our round titanium firing pin machined and wire-EDM extractor cut from A2 tool steel means more shooting, less clearing those annoying jams.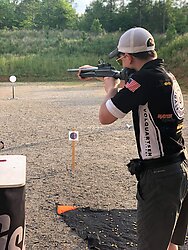 2019 Rimfire World Champion Nate GibsonThere's a reason the top rimfire shooters in the world have this same bolt in their competition guns.
If you maybe aren't a competitive shooter, but rather a backyard plinker that enjoys shooting rimfires suppressed this is perfect for you as well. Shooting suppressed usually means even more maintenance but not with this bolt installed.
Competition Bolt will fit: Ruger® 10/22®, Ruger® 10/22 Takedown®, Ruger Charger™, and Volquartsen replacement receivers.
These gold bolts are available in a limited release quantity only! They will sell out fast, so order yours today!