Universal Red Dot Mount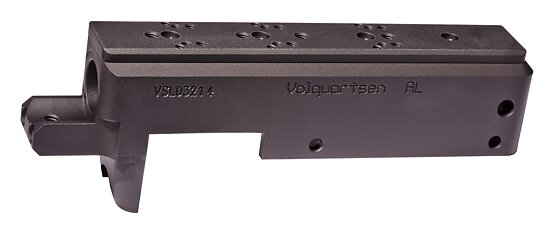 Can I get my receiver drilled for the RMR?
What about the Venom?
Options, options, and more options might be the best way to describe what's currently available for red dots.
Why would customers opt for drilling & tapping the receiver over using our Picatinny rail? It's simple: many red dot users prefer to have the optic mounted as close to the bore axis as possible. The Picatinny rail is extremely versatile, but does cause the red dot to sit a little higher than what many shooters consider optimal.
The obvious downside of drilling and tapping the receiver for a specific mount is that it limits the shooter to that red dot. Nobody likes to have their options limited.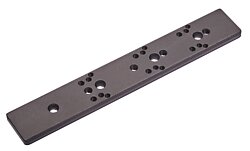 We didn't have a great way around this until now.
Our new low-profile Universal Red Dot Mount is that solution. CNC-machined from aluminum, this mount is set up to accommodate all of the most popular red dots on the market today.
This mount also gives you the option of mounting your choice of optic in three locations: front, middle, or rear.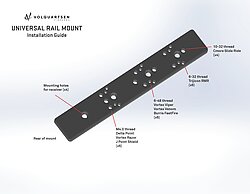 Click image for exploded view So what does it fit?
Trijicon RMR
C-More Slide Ride
Vortex Viper
Vortex Venom
Vortex Razor
JP Enterprises JPoint
Burris Fast Fire
Leupold DeltaPoint
Shield Sights Mini Sight
The Universal Red Dot Mount fits only Volquartsen Aftermarket Receivers for the Ruger 10/22 and Volquartsen Ultralite Rifles. It is not compatible with other manufacturers receivers.
Committed to Building it Better,