Saturday Morning Reflections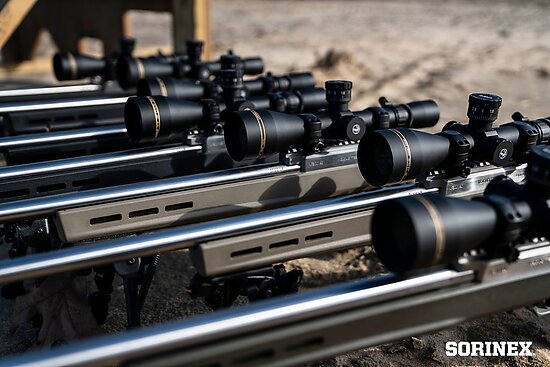 As I sit and drink my coffee on what is this "social distancing" Saturday, it has given me time to sit back and think.
Who would have thought we could use a term social distancing and everybody in the country would know what it meant - crazy times we are in but I hope you are all staying safe and healthy!
Isn't it ironic? We, as in the shooting community, are always trying to come up with ways to bring new shooters into the sport we love BUT it seems that we are way too quick to show these new shooters how much of an expert we are. This is more apparent now than ever given the recent panic buying of guns and ammo.
I recently attended an event called WinterStrong in South Carolina. This was held by friend Bert Sorin and his crew at Sorinex. What is WinterStrong? It's an event that combines shooting, archery, knife forging, fitness, and just about anything involving the outdoors. It is an event that is hard to put into words this quick video does it best.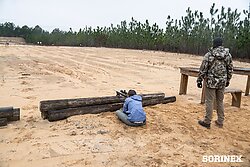 Our connection to WinterStrong was the shooting side of things. We figured what better way to introduce new shooters than with 22 LR rifles and pistols.
It included over 90 people from all walks of life - everybody from former scout snipers to those that had never shot a firearm. The one thing that stuck out to me, though, was how much the experts were quick to help out new shooters. They weren't interested in showing how much they knew but rather were interested in showing the newbie what they needed to know - safety and fundamentals.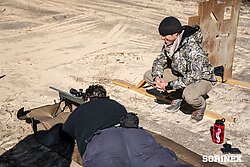 It wasn't an onslaught of technical terms with them trying to prove they were an expert. It was truly a case of less is more. It allowed the new shooters to learn what needed to be learned for a first trip to the range.
It gave them a comfort level to ask questions and learn all while getting introduced to our industry.
Yes, the new shooter may refer to a magazine as a "clip" but let's be honest we usually know what they are trying to say. Maybe there is a better way to inform the new shooter of the differences between the two versus calling them out. I guess I don't see where this is a very good way to bring people into our sport.
Shooting for the first time can be intimidating enough without the fear of ridicule. There's a better way to educate them and make them shooters for life.
We are in uncertain times but I am certain things will they will return to normal at some point. As that happens, we may encounter more new shooters than ever. Let's all do our part to help teach and welcome them to the sport we love.
Stay safe and hope to see you on a range soon!