This Is What Makes Champions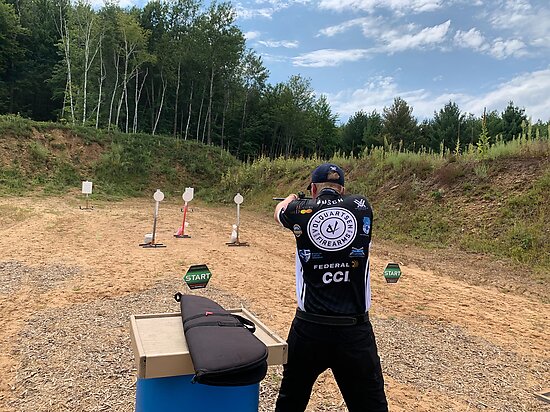 For those that know me, you know that I am always interested in the mindset of what separates good from great. Whether it's in business, sports, or friendly competition. What separates good from great, champion from runner-up, or a Hall of Fame career from just being a flash in the pan?
It's easy to point at the tangible things like God-given talent, luck, the right equipment, but many times there is an intangible that nobody talks about. It's the unique desire to put the work in to constantly get better. It's those hours spent perfecting your craft when nobody's watching. It may even mean sometimes taking a step backward knowing in the long run it will give you better results.
This became apparent to me this past weekend after the Wisconsin Steel Challenge Championship. Team Volquartsen had an incredible weekend! Surprisingly, those accomplishments were not what the shooters were focused on.
Cole Busch captured the top rimfire rifle honors with a blistering time of 60.10 seconds. He was grateful for the win but that talk soon turned to he missed breaking the 60 second barrel by just a fraction of a second. Before the day was over his focus had already shifted to breaking that barrier at the World Speed Shooting Championship next month in Alabama.

Kolby Pavlock took high honors in both limited rimfire rifle and pistol becoming the first shooter to break the 70 second mark in Rimfire Pistol Limited Division (RFPI).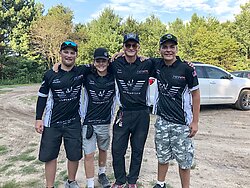 Teammates Nate Gibson and Brice Jones turned in impressive performances as well.
They all had plenty to be proud of so what did they talk about after the win? It wasn't about how well they shot or the times they posted. The conversation was centered on how they can improve. It was planning a couple of days at the range to practice, compete against each other, and elevate their game for the upcoming world match next month.
How many times do we see successful athletes after an important win say "we are going to enjoy this one tonight but tomorrow it's back to work!" This philosophy applies to not only sports but in any endeavor you wish to become great.
I can guarantee you each of them wants to beat each other in the worst way. However, I will also guarantee you that they will do everything they can to help each other get faster.
It's this drive, focus, and willingness to always be learning that puts them at the top of the rimfire world.
Even better than that, they are always willing to talk shooting, practice sessions, and pay it forward to new shooters. The next time you see them on the range take a few minutes to introduce yourself and discuss all things shooting!
Committed to Building it Better,