NIB Battleworn® One Of Our Most Popular Finishes!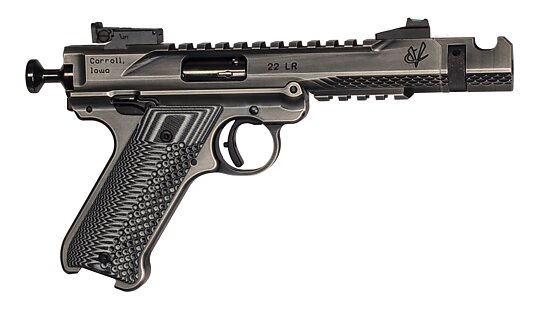 It's safe to say the firearms industry has more finishes available now than ever before. If you can think it or dream it there's a process available to make it happen. While deciding on a finish is exciting, looking at all the options available can be overwhelming. Not to mention, everybody has an opinion on what finish is "the best" - look online and you will find one answer, ask somebody at the range and will likely hear something else - it can be tough to figure out exactly which finish to choose.
It's easy to get caught up in experimenting with new patterns and finishes. At the end of the day, however it's hard to stray too far from finish that's been proven to work.
The NIB Battleworn® finish continues to be one of the most popular finishes we offer. Given its appearance, combined with the surface enhancements this finish offers, it's easy to see why it's so popular.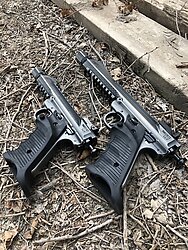 What's so special about the NIB Battleworn® finish? It's a patent-pending NIB nickel-boron plating process that improves hardness, wear resistance, lubricity, and impact resistance. Plus, without a doubt, it looks incredible. The subtle blending of smooth gray and silver tones that result from the nickel-boron plating process are unmatched by any other finishing process.
We have implemented this finish in the past on our Battleworn Scorpion Target Pistol as well as our Battleworn IF-5 Rifle and are now excited to announce it's now available on our Battleworn Mamba-TF Target Pistol!
The Battleworn Mamba-TF is available in both a 4.5" and 6" length with your choice of either the Volthane Target Grip or the G10 grip panels.
Pre-orders start today!
Committed to Building it Better,