The Return of the Rimfire Challenge World Championship!
We are excited for the return of the RCSA Rimfire World Championships after a year hiatus. The match will be held on Oct 23-24th at Oak Ridge Sportsmen's Association (ORSA) in Oak Ridge, TN.
Team Volquartsen will have a strong presence at the match with returning 2019 champion Nate Gibson, as well as returning 4x champion Kolby Pavlock, and contender Cole Busch. The friendly rivalry between Kolby Pavlock and Nate Gibson always makes for an exciting day at the range.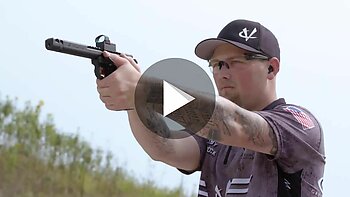 "I'm super excited for Rimfire Worlds this weekend, not only to compete but to see friends! Nate and I like to push each other so it will be a good battle between us!" - Kolby Pavlock.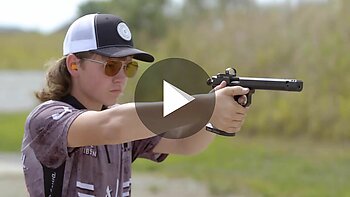 Nate Gibson added, "World Rimfire is exciting and unique because everyone is on the same playing field with no advantages or practicing the stages beforehand. Getting to compete against one my best friends just makes it even better!"
Stay up-to-date as the match unfolds this weekend by following us on Instagram or Facebook. Some exclusive behind-the-scenes content will be available here.
In the meantime, get to know Nate Gibson and Kolby Pavlock by watching the videos above. We touch on practice routines, gear, and what the sound of ringing steel means to them.
If you're planning to attend the match, Scott Volquartsen, Marty Vanderheiden, and myself will also be on-site enjoying the camaraderie that only the shooting sports can provide!

    —Marketing Director