Accurizing Kit For The Ruger® MKII/MKIII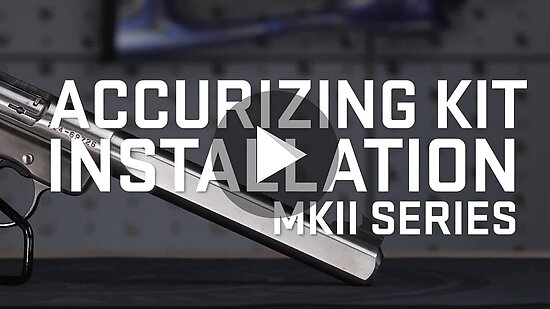 Our Accurizing Kit For The Ruger® MKII/MKIII combines all of the internal components needed for that crisp, clean 2.25lb trigger pull the discriminating shooter is looking for. No stoning or fitting required. Keep in mind, final trigger pull may vary slightly due to factory frame variances.
This drop-in kit comes complete with Target Hammer, Target Sear, Target Trigger (available in either black hard anodized aluminum or optional stainless steel), Extended Bolt Release, and Trigger Return Spring with Polished Plunger. The trigger features adjustable pretravel and overtravel screws.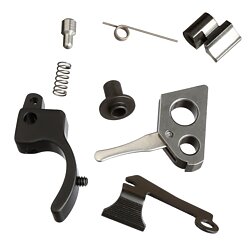 This Accurizing Kit fits the Ruger® MKII, MKIII, and all variations of the MKIII 22/45 (extended bolt release and sear spring are not used when installing in a 22/45).
We also include a Volquartsen MKII Hammer Bushing that must be used when eliminating the magazine disconnect feature in the Ruger® MKIII. Please note the only way we recommend to remove the magazine disconnect in the Ruger® MKIII is by using this kit.
Made in the USA.
Complete installation instructions, with video are available or you can send your frame to us and we can perform the installation.
Order your Accurizing Kit for the Ruger® MKII/MKIII today!
Bonus Firearms Content!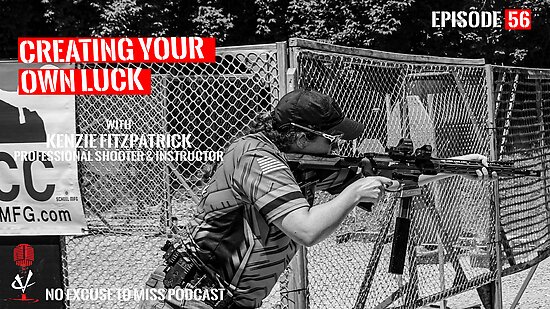 "You're so lucky!" A phrase many of us hear time and time again, but is it really luck or something more? In this episode Kenzie Fitzpatrick joins Scott Volquartsen to discuss her passion for firearms, firearms instructing, as well as her marketing background. Kenzie shares per perspective on what it's like to be a female in the industry - both from the marketing side as well as the competitive shooting side. She also shares her insights on motivation, goal setting, and why it's ok to dream big!
Check out episode 56 of the No Excuse To Miss podcast.