Accurizing Kit for the Ruger MK IV Pistol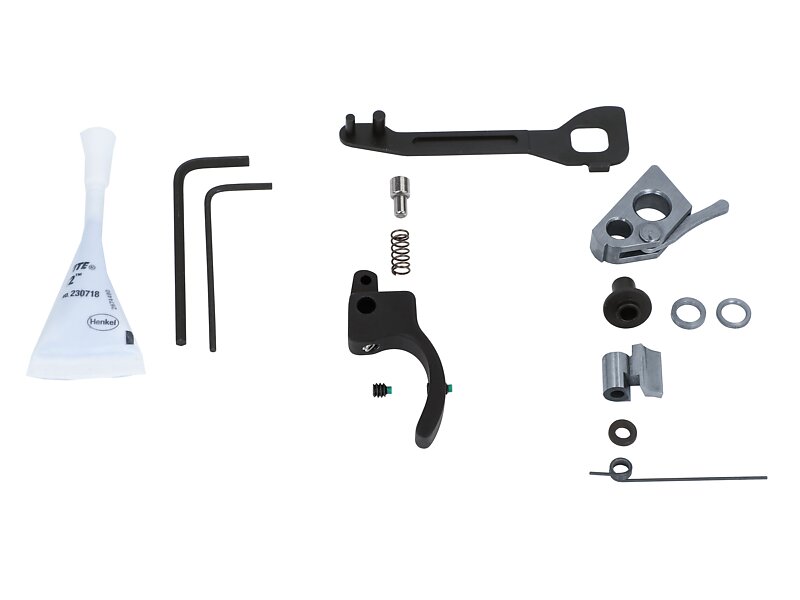 Accurizing Kit for the Ruger MK IV Pistol
The complete drop-in kit comes complete with our CNC Machined Disconnector, Target Hammer, Hammer Bushing, Target Sear, Target Trigger with plunger and spring. It also comes with pretravel and overtravel adjustments and includes medium strength Loctite to secure the adjustment screws.
The Accurizing Kit for the Ruger MK IV will provide a crisp, clean 2.25lb trigger pull. This kit will eliminate the magazine disconnect.
Specs
Kit fits all variations of the Ruger MK IV (including 22/45 and 22/45 Lite)
Hammer and Sear are wire EDM Cut from A2 Tool Steel
Includes Allen wrenches
Product Resources
Related Items
Installation
Complete installation instructions are
available online
Not comfortable installing it yourself?
We'll install it for you!