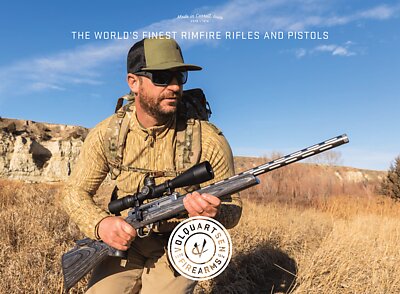 Order a Catalog
Order a Volquartsen Firearms catalog to learn more about our brand and products.
Our 2020 catalog is pictured, however, we're out of catalogs until our 2021 catalog is available in January. Fill out this form and we'll send you one as soon as they're ready, or you can download last year's catalog now.
International customers: please note that we are unable to ship catalogs internationally, but we encourage you to download the catalog above.