Inferno Stock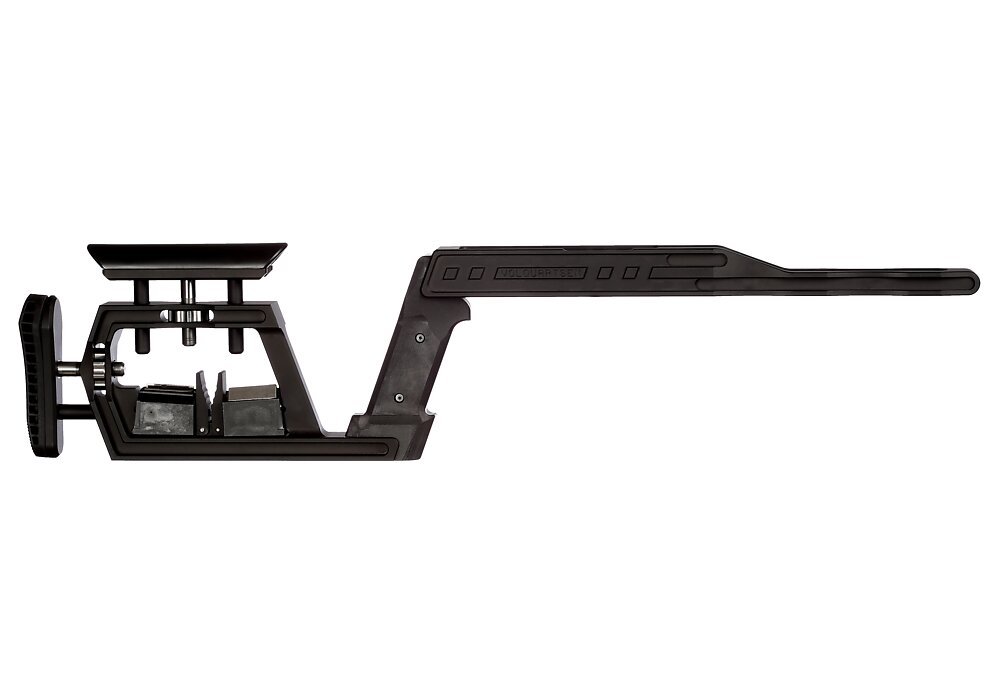 The Volquartsen Inferno Stock is a fully adjustable stock that is completely CNC machined from an aluminum billet. This is like no other stock on the market.
Its unique design provides an extremely balanced rifle as the forend of the Inferno stock has been skeletonized to reduce weight on the muzzle end. This shifts the weight of the rifle to the center of the rifle providing a very steady shooting platform.
Some of the many features built into the Inferno stock include:
Adjustable cheekpiece
Adjustable length of pull
No tools required for adjustments
Spring loaded clamps in the rear of the stock provides storage for two Ruger 10/22 rotary magazines.
Hard anodized black
Fits Volquartsen 22 LR or Ruger 10/22
$683
Add To Cart (Backorder)
Please note: this product is not currently in stock. We will ship as soon as possible.
Configuration
Specs
Approximately 4lb 15oz
Product Number: VCIFS‑10‑B
UPC: 810162015718
Made in the USA
Related Items