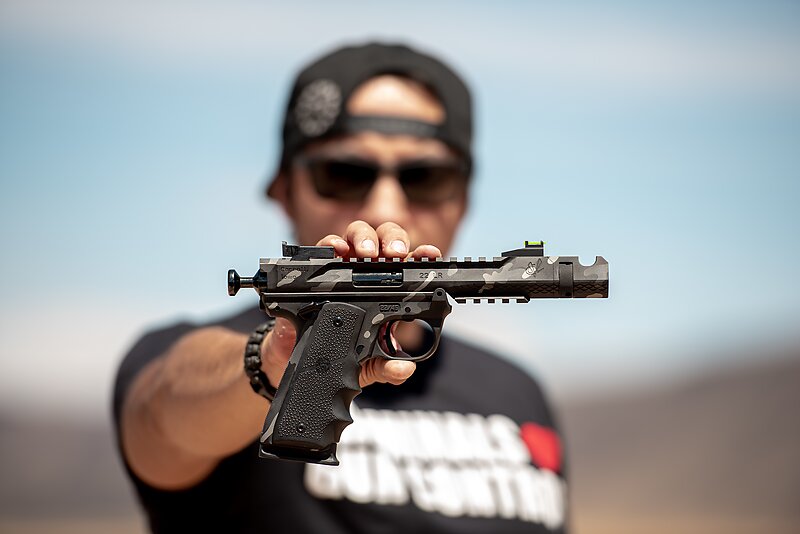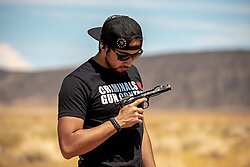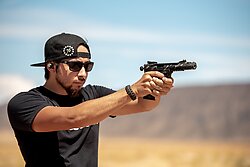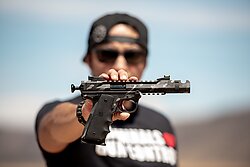 "It's like the Lamborghini of 22 LR handguns." -The Gatman
"The Black Mamba is fire. Love the camo cerakote." -Charissa Littlejohn
Competition ready in an easy takedown configuration. Nothing strikes with the speed and agility of the Black Mamba. Now available in a modern dark camo configuration, this pistol is sure to turn heads whether you're backyard plinking with friends, looking to win local matches, or hitting the national competition scene.
The Black Mamba combines features from our Scorpion 22 LR Target Pistol along with the push button takedown functionality of the Ruger MK IV platform.
View our featured Camo Black Mamba configurations below, or see all models here.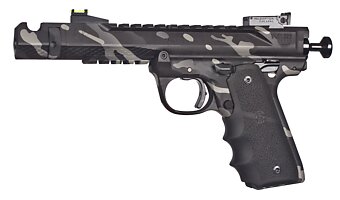 Camo Black Mamba, 4.5" [VF4M‑0017]
$1,688
Add to Cart (Build to Order)
More info
Camo Black Mamba, 6" [VF4M‑0018]
$1,688
Add to Cart (Build to Order)
More info