Mamba-X w/Meprolight MicroRDS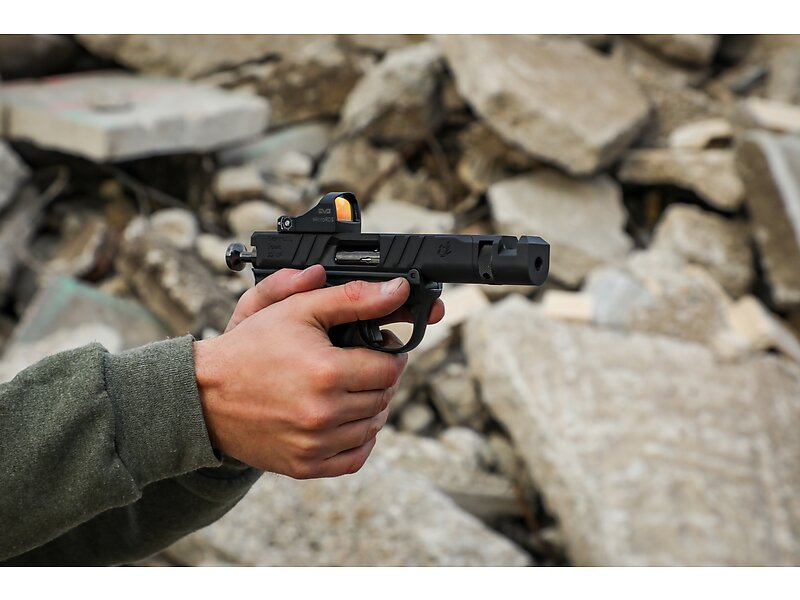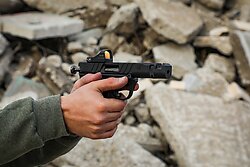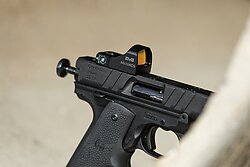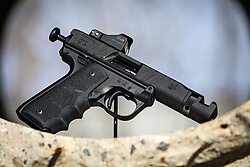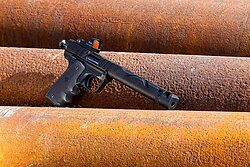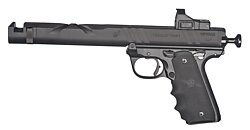 A Bass Pro Shops® & Cabelas® exclusive configuration!
Check out the video to learn more!
The Mamba-X combines features from our Scorpion 22 LR Target Pistol along with the push button takedown functionality of the Ruger® MK IV™ platform.
It all starts with our Mamba-X Competition Upper. Available in a 3", 4.5", or 6" barrel length, it features a stainless steel barrel (with stainless steel breech) housed in an aluminum shroud. This design provides match grade accuracy in a lightweight package.
Each Mamba-X has a threaded 1/2x28 muzzle with our removable single-port comp installed.
The Mamba-X also features a integrally machined red dot mount. For these exclusive configurations, it's been paired with a Meprolight® MicroRDS optic. The Meprolight® MircoRDS red dot features a 3 MOA dot and top load battery compartment. The universal red dot mount will accommodate rear, center, or front placement of the optic.
Our Competition Bolt with DLC Coating is ensures smooth operation and functioning whether its a day of plinking at the range or competing at the highest level.
The Black Mamba utilizes a polymer Ruger® MK IV™ 22/45™ frame that has been retrofitted with our Accurizing Kit providing a crisp, clean 2.25 lb trigger pull. The frame has also been fitted with our magazine release that, when used in conjunction with our magazine base pads (included standard), eliminates feeding issues. This is accomplished by raising the magazine's position in the frame, allowing the bolt to more positively engage each round as it feeds.
Competition ready in an easy takedown configuration - the Mamba-X is everything you are looking for and more whether you are a backyard plinker, looking to win your local matches, or hitting the national competition scene.
Check it out at your local Bass Pro Shops®, Cabelas®, or shop online!
Other compatible optics include:
Vortex Viper & Venom
Burris FastFire
Trijicon RMR & SRO
Holosun 407C, 507C, 508T
Note: This product uses our integral BPC Red Dot Mount which only accepts the M3x0.5 screw mount used by the bundled Meprolight Optic.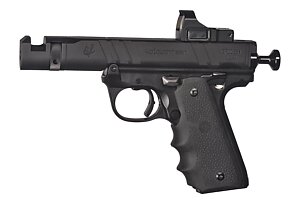 Mamba-X, 3", Meprolight Optic [VF4M‑BPC‑3]
$1,611
How to Buy
More info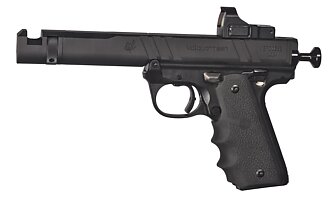 Mamba-X, 4.5", Meprolight Optic [VF4M‑BPC‑4]
$1,611
How to Buy
More info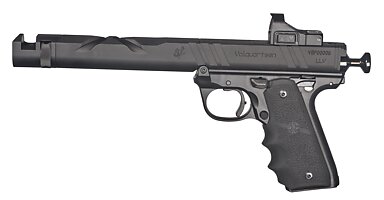 Mamba-X, 6", Meprolight Optic [VF4M‑BPC‑6]
$1,611
How to Buy
More info