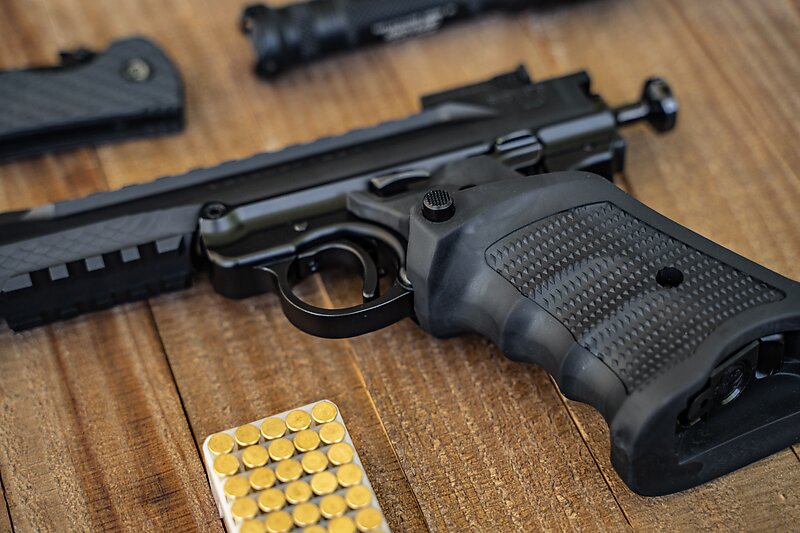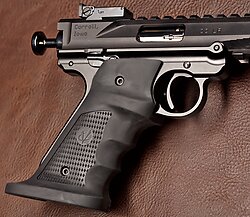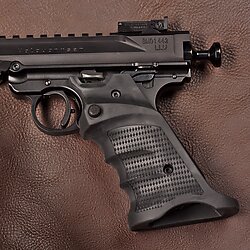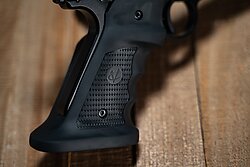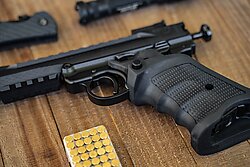 "I love the Volthane Grip because it's big and comfortable. The diamond-checkering prevents any slip, which allows for maximum control over the gun!" -Cheyenne Dalton
It's no secret that great shooting starts with your grip.
Superior performance comes from the perfect combination of comfort, functionality, and durability.
Featuring an aggressive no-slip diamond checkering, our new Volthane Grips for the Ruger® MK IV™ are made from a proprietary material designed to withstand the elements as well as hold up to moisture, gun oils, and cleaners.
Our unique one piece design offers an improved fit that accommodates most hand sizes.
The thumbrest, heelrest, and finger grooves are all carefully designed to provide you more control of the Ruger® MK IV™ pistol.
Available in right-handed only. Not compatible with 22/45 models.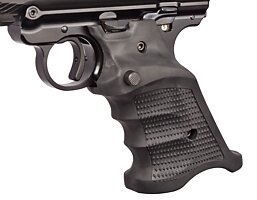 Volthane Target Grips for Ruger MK IV [VCRG‑4]
$60
Add to Cart
More info