Become a Dealer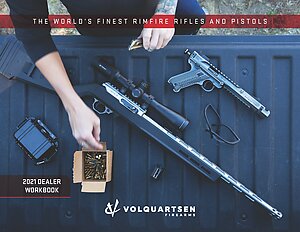 We extend dealer pricing to any retailer with a current FFL. We also have a Stocking Dealer program for those dealers looking to get the most benefit from carrying our products.
Retailers in our industry without an FFL can receive dealer pricing with a qualifying accessory order. Non-FFL dealers are not eligible to receive dealer pricing on any items requiring an FFL.
Sign up here to create your account and email your FFL to info@volquartsen.com. We'll be in touch soon with all the details. Once approved, you'll be able to see dealer pricing and order online as well as access our other dealer resources.