Lightweight Barrel and Stock for Ruger 10/22 Takedown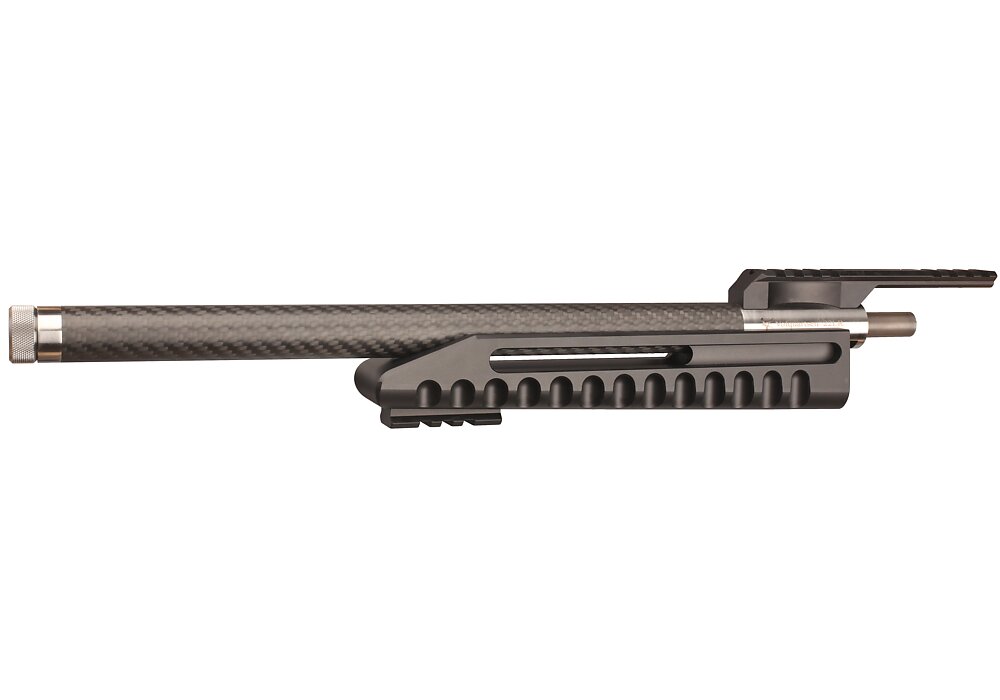 Lightweight Barrel and Stock for Ruger 10/22 Takedown
Premium accuracy combined with our lightweight tension barrel design in a complete drop-in kit for the Ruger 10/22 Takedown rifle. Everything you need to turn your Ruger 10/22 Takedown into a lightweight tack driver!
Complete kit includes lightweight barrel, stock forend, two Picatinny mounting rails and all hardware included for mounting.
Barrel only option includes barrel and all mounting hardware required. Requires a .920" bull barrel compatible forend.
Specs
16.5" lightweight carbon fiber barrel with ½" x 28 threads – includes thread protector
Breech is heat treated for added durability
Picatinny rail installed on the top of barrel
Picatinny accessory rail mounted to forend (only included with complete kit)
Barrel mounting hardware installed for quick and easy installation
Related Items

Lightweight Barrel and Stock for the Ruger 10/22 Takedown, With Forend [VCTDLW‑F]
$370.00
Add To Cart
More info

Lightweight Barrel for the Ruger 10/22 Takedown, Barrel Only [VCTDLW]
$315.00
Add To Cart
More info