Holster for Black Mamba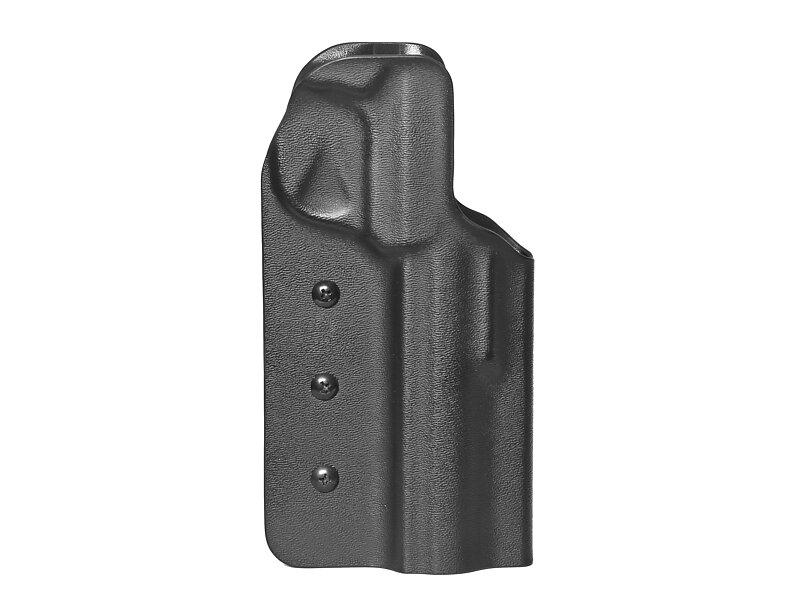 Holster for Black Mamba
The search is over! This holster by LAG Tactical is the perfect match for your Black Mamba. Whether it's competition day, range day, or just walking around, this holster will keep your Black Mamba safe and secure.
Please note this holster is not compatible with our Mini Mamba pistol, see this page for more information.
We offer three configurations to suit your style.
With an installed Safariland UBL belt loop mount for those who prefer a lower carry.
With an installed Blade-Tech TEK-LOK for those who prefer a higher carry
Without a mount at all, for those who prefer some other system or setup.
Specs
Made from .080" thick T100 Kydex
Adjustable retention
Compatible with Most popular belt mounts. (Safariland ELS, QLS, UBL, BT Tek-Lok, and most drop-down platforms)
Compatible with most red-dot sights
Speed-Draw Cut to allow faster draw
Open bottom design will work with thin suppressors (1" diameter or smaller)
100% Made in the USA
Note: aftermarket thumb rests are not compatible with Volquartsen holsters
Related Items