Extended Magazine Release and Base Pad Kit for MK IV 22/45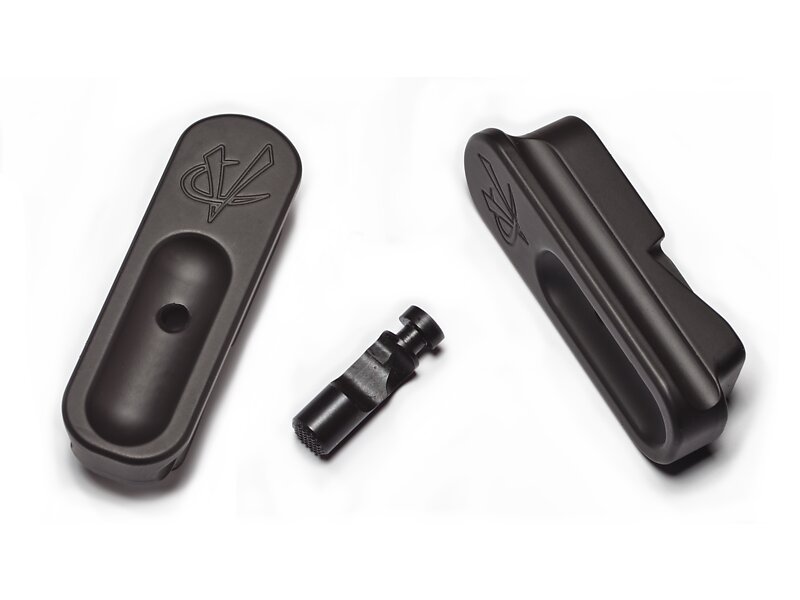 Extended Magazine Release and Base Pad Kit for MK IV 22/45
Every competitive edge is essential. The Magazine Base Pads for the MK IV 22/45 make magazine insertion and removal quicker and easier-for lightning fast reloads. You don't have to be a competitive shooter to enjoy the benefits of our Magazine Base Pads. CNC-machined from billet aluminum, these base pads will make those days at the range even more enjoyable as you switch magazines with ease.
These will work with factory magazines and will also convert any Ruger MKIII magazine into a Ruger MK IV 22/45 magazine.
Our MK IV Magazine Release which allows the magazine to sit higher in the frame. This improves feeding by preventing the bolt from sliding over the round in the magazine. It's also knurled for both aesthetics and feel.
Our release will work with the factory magazines however due to magazine being raised, it is highly recommended the Magazine Release is used in conjunction with our Magazine Base Pads. Please note that when our release is used with factory magazines and basepads that the magazine will sit just past flush on the bottom of the frame.
Specs
Only compatible with 22/45-style pistols
Related Items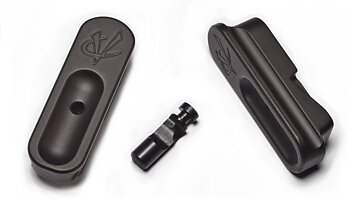 Extended Magazine Release and Base Pad Kit for MK IV 22/45, 2-pack [VC4MRB‑2]
$65
Add to Cart
More info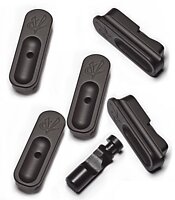 Extended Magazine Release and Base Pad Kit for MK IV 22/45, 5-pack [VC4MRB‑5]
$125
Add to Cart
More info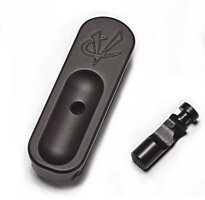 Extended Magazine Release and Base Pad Kit for MK IV 22/45, Single [VC4MRB‑S]
$40
Add to Cart
More info