Lightweight Tension Barrels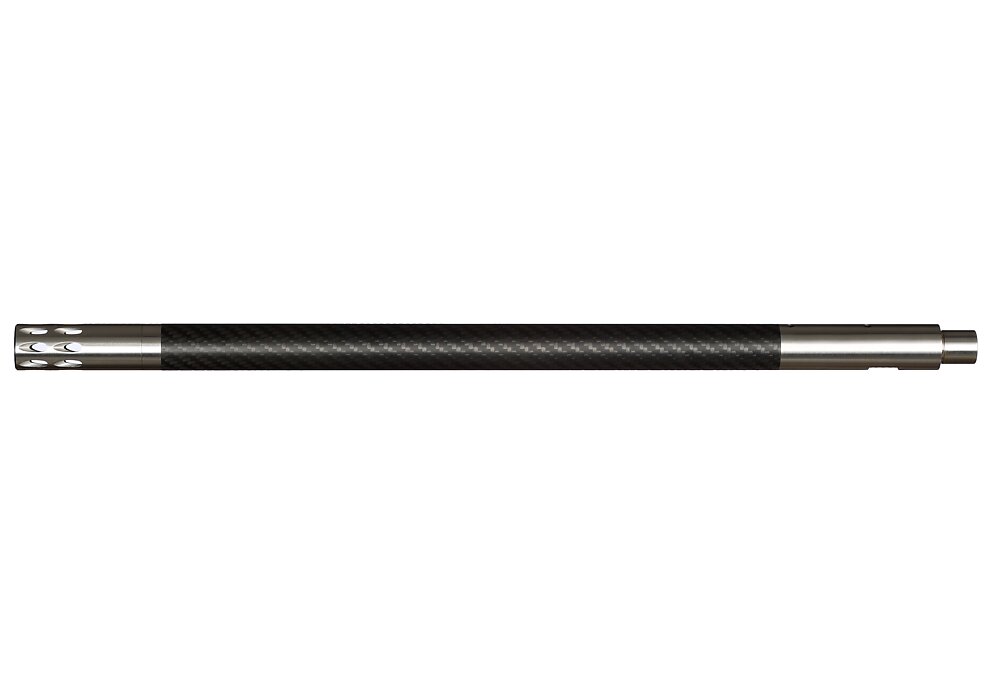 Build Your Own!
Don't see exactly what you want here? Build your own in our
Custom Shop
Lightweight Tension Barrels
The Lightweight THM Tension Barrel sets the standard for what a lightweight barrel should be. It features a sleeve that is used to create tension on the barrel itself. This unique design eliminates issues typically found in smaller barrel profiles. The THM tension barrel consists of a special taper honed match barrel and chamber. This is the ultimate lightweight barrel.
Available with either a carbon fiber sleeve or an anodized aluminum sleeve. The two sleeve options are comparable in weight and performance. The anodized sleeve can also be I-Fluted for a further reduction in weight. This barrel can be set up with 1/2×28 threads and fitted with any of our available compensators.
Specs
16.5" length
0.920" diameter
Related Items