Fusion Take-Down Rifle, Both 17 HMR and 22 WMR Barrels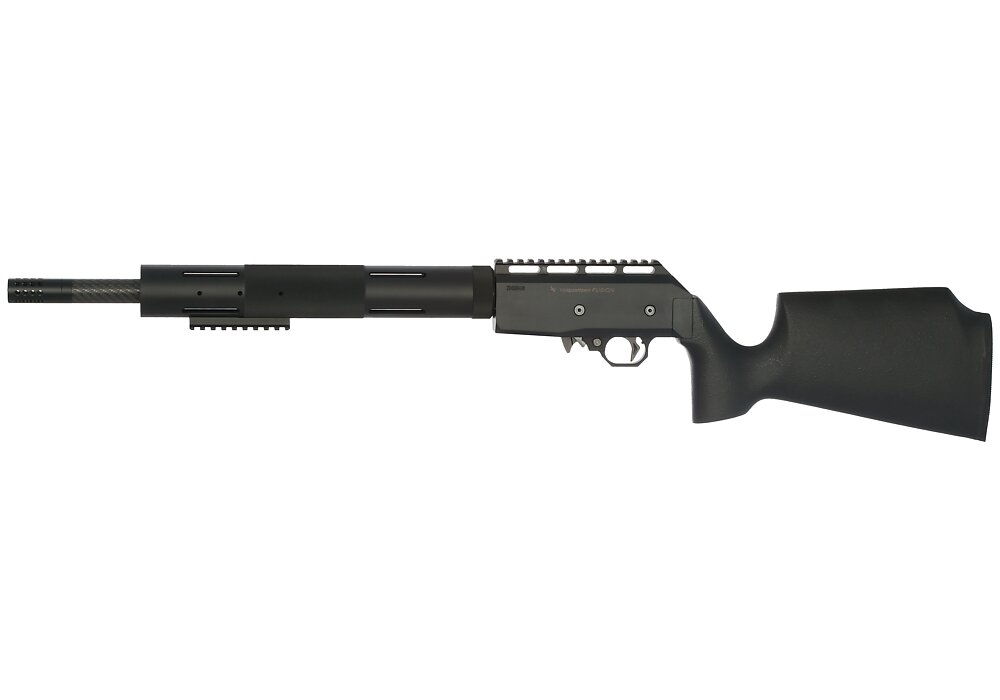 It's time to experience Fusion, its an innovative and versatile package that results in outstanding accuracy.
It takes only seconds and requires no tools to switch the barrels and, just that quickly, change calibers. This ingenious design also allows the rifle to be broken down quickly and easily for compact storage.
$2,268.00
Add To Cart
Configuration
Both 17 HMR and 22 WMR Barrels
Specs
Type III hard anodized, CNC-machined aluminum receiver
Lightweight tension carbon fiber barrel
32 Hole Compensator (removable)
Crisp, clean 2.25 lb trigger pull
Integral Picatinny rail
Includes Picatinny rail on bottom of shroud
Muzzle threaded 1/2 x 28
Approximately 6lb 9oz
Product Number: VCT‑DB
UPC: 810162012670
Made in the USA
Related Items