ENV Pistol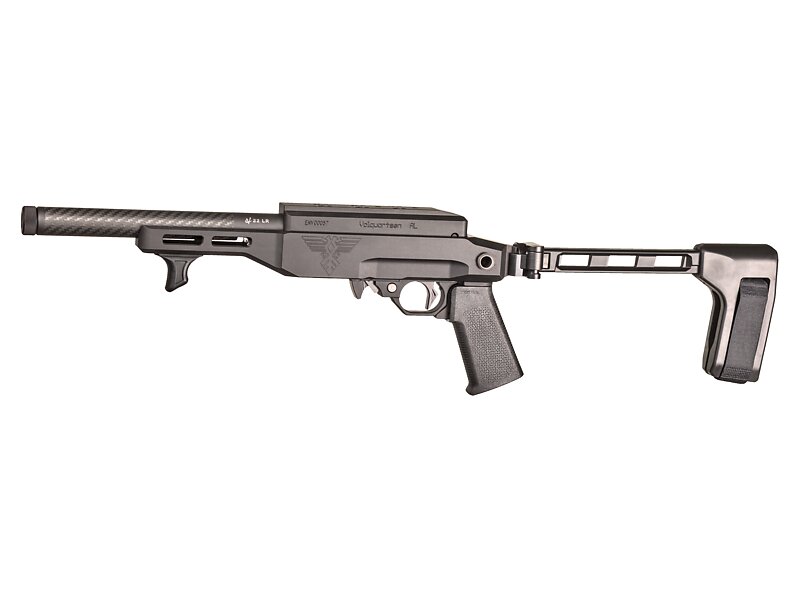 ENV Pistol
This versatile pistol configuration is perfect for range day or even small game and varmint. The barreled action is fit into an aluminum chassis system from Enoch Industries that offers compact versatility for the rimfire platforms. It incorporates all the current AR-15 attachment standards for a new level of function. The chassis also features a rear Picatinny rail that allows attachment of a brace.
The 22 LR models are red dot ready with a receiver that is drilled and tapped for most popular red dots. This allows you to keep the red dot as close to the bore-axis as possible. The 17 HMR models utilize our aluminum receiver which features an integral Picatinny rail.
Specs
Aluminum receiver
Lightweight barrel
TG2000 Trigger Group
Muzzle threaded 1/2 x 28
Chassis by Enoch Industries
Magpul® MOE-K® grip
Slate Stop hand stop
Made in the USA
This item must ship to an FFL dealer.
Product Resources
Related Items
Installation
Complete installation instructions are
available online
ENV Pistol, 6", No Brace [VFENV‑6‑NB]
$1,395
Add to Cart (Build to Order)
More info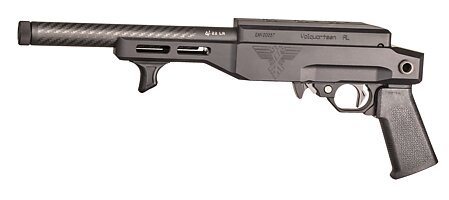 ENV Pistol, 9", No Brace [VFENV‑9‑NB]
$1,395
Add to Cart (Build to Order)
More info
ENV Pistol, 17 HMR, No Brace [VFENV‑HMR‑NB]
$1,629
Add to Cart (Build to Order)
More info