HP Action Kit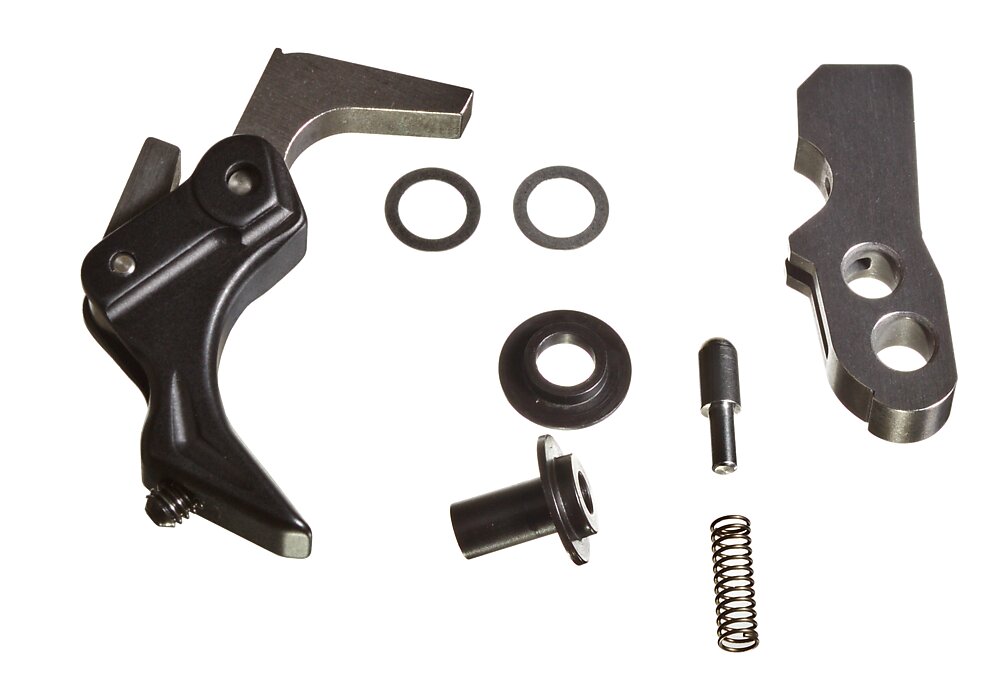 HP Action Kit
This kit consists of our target hammer (includes shims and bushings), hammer spring, target disconnector, target sear and target trigger Includes polished plunger and spring) with overtravel adjustment. Also included is a recoil buffer to reduce wear on the action and bolt. The HP Action Kit will give the shooter one of the most crisp, clean trigger pulls available. Reduces trigger pull down to approximately 2.25 - 2.5lbs.
HP Action Kit Plus features all of this and adds our Extended Magazine Release and Auto Bolt Release.
Black or Silver option is only applicable to HP Action Kit Plus.
Specs
Please note our bolt release is only compatible with Volquartsen and Ruger factory bolts and trigger guards, including the BX-Trigger. It may not work correctly with other manufacturers' parts.
Related Items
Installation
Complete installation instructions are
available online
Not comfortable installing it yourself?
We'll install it for you!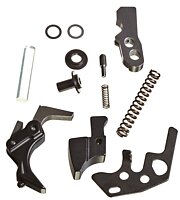 HP Action Kit, Black, 10/22, Add Plus Kit [VC10HP‑B‑10‑P]
$153.50
Add to Cart (Backorder)
More info
HP Action Kit for 10/22 [VC10HP‑B‑10]
$131
Add to Cart (Backorder)
More info